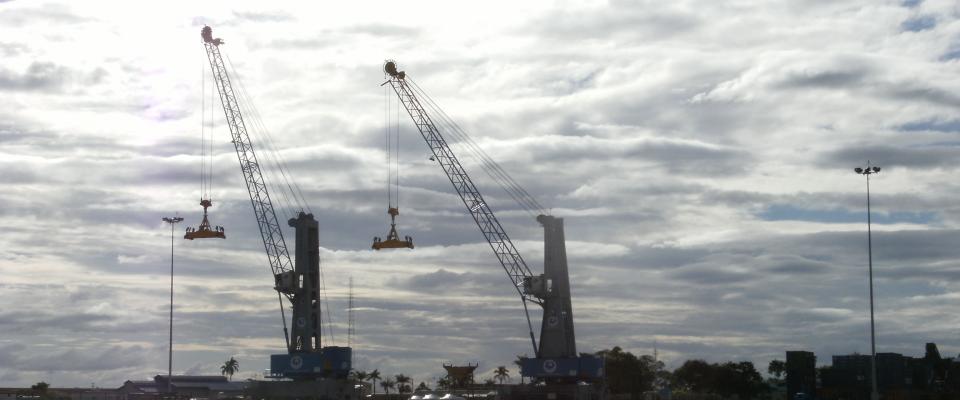 Client:                 
Ministry of Planning and Development Cooperation of the Republic of Surinam

Location:            
Port of Paramaribo, Republic of Surinam
Activities:
contributing to port master plan
Human Resource development and training
legal and institutional support
organisational and operational support
Scope of work
Necessary developments
An earlier study of the port of Paramaribo, conducted by the European Union, had identified potential developments in the transport sector in Surinam and how to increase efficiency, whilst reducing the overall costs. The study concluded that physical rehabilitations of the port infrastructure were needed, as well as institutional strengthening of the port authority and the integration of the private sector in port operations.
More capabilities, efficiency and security
To bring this outcome to fruition, the project Rehabilitation, Upgrading and Institutional Strengthening of the port of Paramaribo was set up. It aimed at increasing port capabilities and capacity, and the efficiency and security of port operations. This included both infrastructural works and human capital development.
Technical and institutional assistance
APC provided technical assistance to this project, mostly in the transformation of the port management to a commercially oriented landlord organisation. This institutional strengthening was done by providing specialised training and offering support in different areas of expertise. Additionally, APC investigated and supported implementation of needed reforms in port master planning and policy.