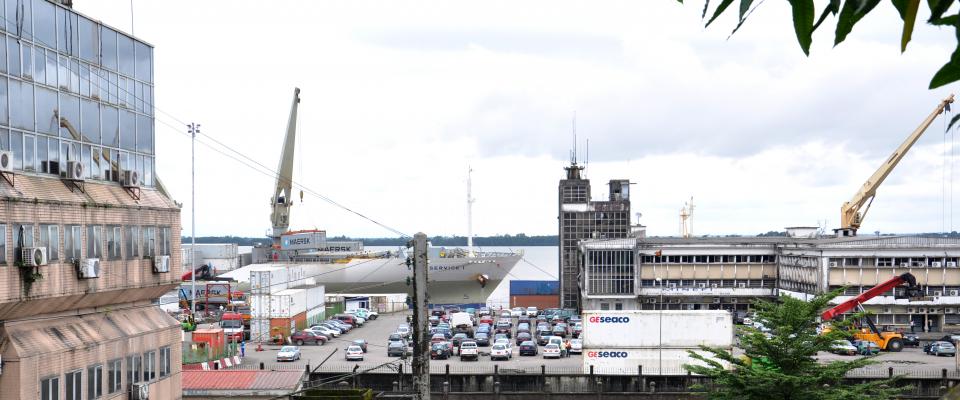 Client:                  Port Authority of Douala
Location:             Port of Douala, Cameroon
Activities:
survey of the navigation channel and port
cost assessment for rehabilitation of survey equipment
preparation and execution of sounding
preparation for dredging works
preparation of the master plan design
Scope of work
Accurate records
The port of Douala had no recent soundings or accurate dredging records. Therefore both the port authority and a number of its clients had reservations about the depth of the navigational channel of the port. The effect of the Cameroon rainy season on the channel was of particular worry.
Sounding and cost analysis
The Port Authority of Douala and APC collaborated to improve the reliability of the navigational channel.  APC was responsible for preparing and conducting the sounding, including an assessment of the costs involved in replacing or rehabilitating the survey equipment available.
Dredge plan and supervision
Based on the outcome of this survey, the experts of APC produced a dredge plan, containing a detailed overview of where dredging of the channel was necessary. Furthermore, APC prepared and supervised the tender for the dredging works and assisted the Port Authority of Douala in the first phase of its master plan design. This first phase was primarily focused on identifying master plan requirements and priorities.