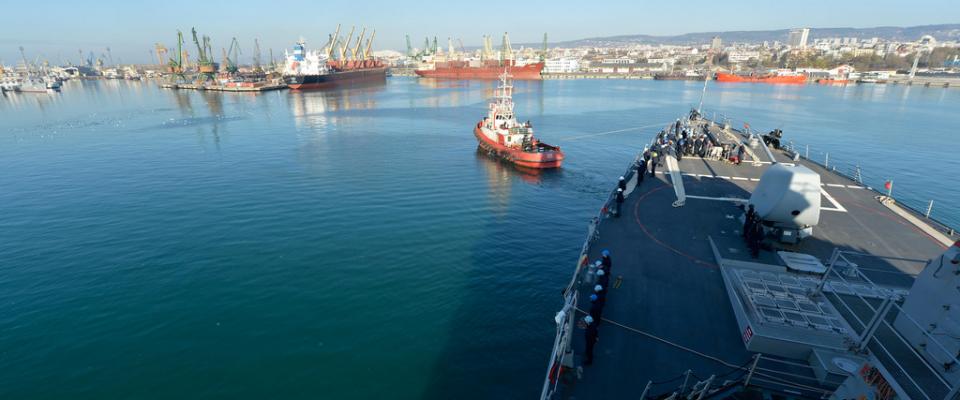 Client:                 
The Ministry of Economic Affairs of the Netherlands
Location:            
Ports of Varna and Burgas, Bulgaria
Activities:
advise on the revision of national legislation
waste reception and handling plan
development of database for notification, registration, recording and data processing of ship-generated solid and oily waste
setting up of a consultation structure
Scope of work
Preparing for EU
As part of the pre-accession economic programmes (PEP) of the European Union (EU), the Dutch Ministry of Economic Affairs issued this project to assist Bulgaria on its track to EU-membership. The project helped the Bulgarian government to adhere to a EU directive on this environmental issue.
Waste plan
The goals of the project were supporting the Bulgarian government in developing a ship-generated waste reception and handling plan for the ports of Varna and Burgas, and building an appropriate consultation structure. In order to achieve this, APC conducted multiple analyses, organised study visits for Bulgarian delegations to the Netherlands, provided training, and organised workshops, seminars and conferences.
Legislation advise and database
In addition to the required results, APC delivered advise on revision of national legislation to ease the administrative burden on the handling of ship-generated waste, and developed a database to assist the ports in storing and utilising relevant information. As such the Bulgarian government was able to satisfy the EU-directive.