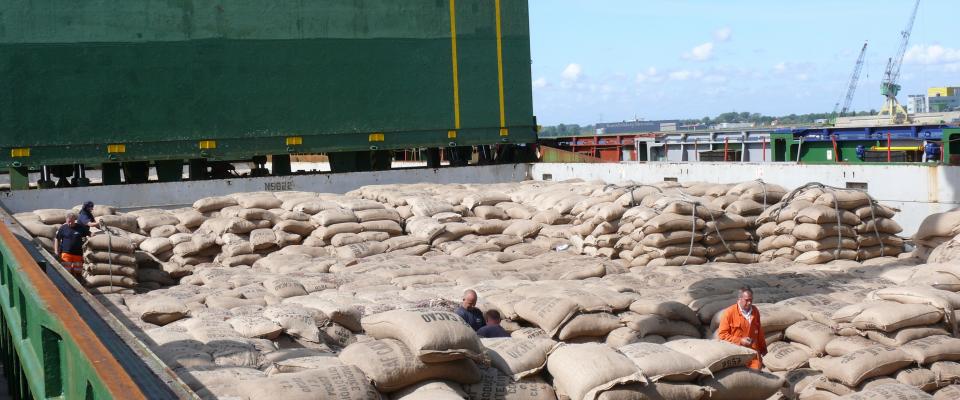 Client:                 
Ministry of Economic Affairs of the Netherlands
 
Location:            
Ports of Abidjan and San Pédro, Ivory Coast
Activities:
feasibility study, including custom procedures, storage methods of cocoa, capacity of terminals and condition of access roads
Scope of work
Investment opportunities
As Ivory Coast is the largest producer of cocoa and the Netherlands (specifically the port of Amsterdam) is the main importer, the Dutch Ministry of Economic Affairs wanted to conduct a feasibility study to improve the total cocoa transportation chain. The study served to identify investment opportunities that could have an immediate impact on the performance of this chain.
Full-scale focus
To gain a complete insight in the workings of the Ivorian ports of San Pédro and Abidjan, the study focused on diverse aspects: the administrative system and procedures after liberalisation of the market, storage methods of cocoa, custom procedures, capacity of cocoa handling terminals, and the condition of access roads, terminal decks and quays.
Institutional and infrastructural solutions
The recommendations of the feasibility study contained both institutional and infrastructural solutions to issues experienced by the Ivorian ports. This included the upgrading and extension of the road infrastructure, the construction of new quays and improving cargo handling procedures. With the recommendations San Pédro and Abidjan could achieve both short-term and long-term improvements. The project also served to strengthen the relationship between the ports of Abidjan and San Pédro, and the port of Amsterdam.